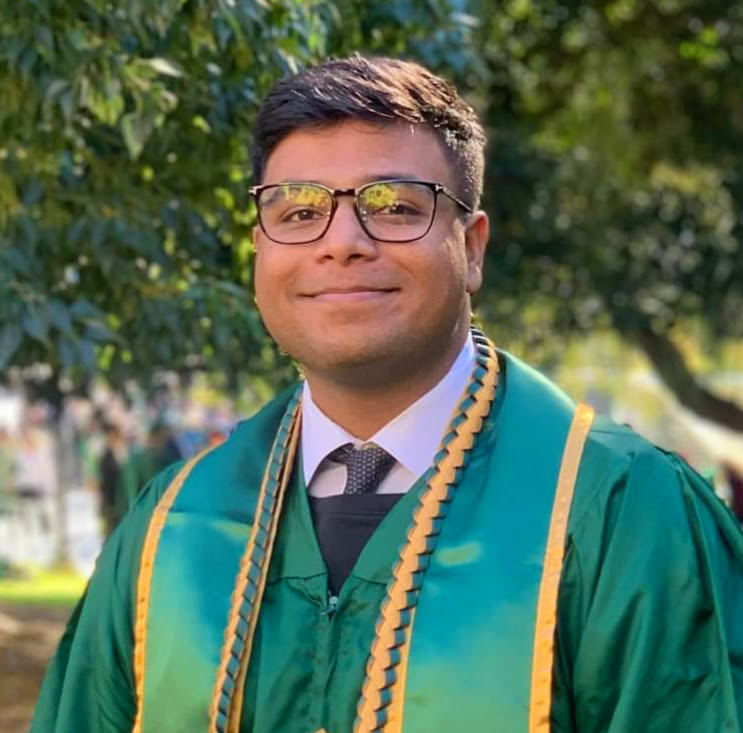 Anil Singh, M.S. Student
Research Interest
Anil's research focuses on elucidating the mechanical behavior of additively manufacturing materials, including polymers and composites, at a wide range of strain rates. In recent years, additive manufacturing enabled transformational change in designing and developing products in every industrial section, ranging from space to consumer and sports goods. However, the layer-by-layer deposition poses a significant scientific challenge on whether failure nucleates within the printed layer or at the interface between subsequent layers. Therefore, Anil will experimentally investigate the mechanical response at quasistatic and ultrahigh strain rates, using integrated loading, digital image correlation, and laser-induced shock waves. Anil will also investigate the applicability of his research outcomes in the automative industry.
Education
B.S. Mechanical Engineering, California Polytechnic State University, San Luis Obispo – San Luis Obispo, CA – December 2021.
Experience
Intern Engineer, Powertrain System Integration – Fisker Inc, Manhattan Beach, CA, May 2022 – August 2022.
Undergraduate Teaching Assistant, Cal Poly Mechanical Engineering Department, Cal Poly SLO, September 2021 – December 2021
Undergraduate Research Assistant (JRE) – Experimental Mechanics Laboratory, San Diego State University, June 2019 – August 2019
Publications
Newacheck, Scott, Anil Singh, and George Youssef. "On the magnetoelectric performance of multiferroic particulate composite materials." Smart Materials and Structures 31.1 (2021): 015022.
Licenses
Engineer in Training – EIT, California Department of Consumer Affairs.
Conference Presentations
"Strain-rate Dependent Mechanical Response of Reinforced Ordered Elastomeric Cellular Structures" Anil K Singh, Vincent Ngo, Nha Uyen Huynh, Behrad Koohbor, and George Youssef. 2023 SEM Annual Conference.